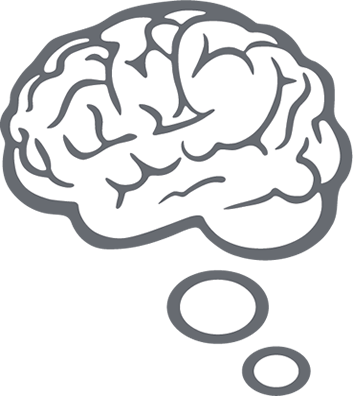 Welcome to ThinkNeuro
Dr Anna Sellbach is a neurologist who subspecialises in movement disorders.
We are located at 
Suite 32, Level 3, Wesley Medical Centre
40 Chasely St, Auchenflower QLD 4066
Ph: 07 3107 1680
Fax: 07 3539 9867
Email: admin@thinkneuro.com.au
The practice opening hours are:
Monday and Tuesday 9am – 3pm
Wednesday and Thursday 9am – 4pm
Friday/Saturday/Sunday – Closed
Mission
Think Neuro provides specialist neurological care for a range of complex neurological disorders in the familiarity of a small practice setting. We take time to communicate, inform and advise. We do this with sensitivity to an individual's unique experience and needs. We strive to create a healthcare, workplace and community culture of understanding and respect.
How to Find Us
The main entrance for the Wesley Medical Centre is via Lang Parade as it turns towards the Wesley multi-storey car park / Evan Thomson Building. You will find a coffee shop on the ground floor and lift and stair access to Level 3. We are located close to the lift.
The Wesley Medical Centre can also be accessed via the Wesley Hospital Main Entrance drop off zone. Take the entrance on your right (as you face the main hospital entrance) into the Sandford Jackson building. Continue all the way through to the Wesley Medical Centre. You will find us just before the lifts.
Car Parking
There is a multi-storey car park accessed via Lang Parade which uses a ticketless payment system and hourly rates. Disabled parking is available on each level. See the Wesley Hospital website for more details. The eastern end of the car park provides the most direct access to WMC – access this by taking the first ramp to the left after you pass through the boom gate. Local street zoning is for 2 hour metered parking.
Public Transport
See Translink for more info.
Train: Wesley Medical Centre (WMC) is opposite the Auchenflower train station on the Ipswich line. Leave the station via Lang Parade and turn right towards the multi-storey car park. The main entrance to WMC will be on your left. It is approximately 50 metres (1-2 min) walk from the station. (NB do not confuse with the Wesley Specialist Centre which is located adjacent to the train station).
Bus: Buses leave about every 10 minutes along Coronation Drive outside the main hospital. There is a steep walk (5-7 min) up to Chasely St to the main hospital entrance.
Ferry: Take the ferry to the Regatta Terminal and walk towards the city along Coronation Drive. Turn left onto Chasely St and up the steep hill. The walk from Regatta ferry terminal to WMC is approximately 900m (12-15 min).
Rooms Access
Please note that access to Think Neuro is via the Wesley Medical Centre which has lift and stair access. The rooms are not equipped for a stretcher due to physical constraints. We do not own wheelchairs and request that mobility needs are considered and provided for by the patient and/or carer. We are not equipped to manage people who are acutely unwell or requiring oxygen therapy. If any of these apply to you, please don't hesitate to contact us so we can discuss options.
Accommodation